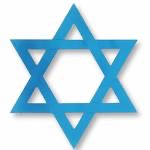 This study was designed to teach you the basic principles of living a successful Biblically‐based life, from a Messianic Perspective. If you aren't sure what that means, then this is a study for you. The concepts taught here are essential for you to know and practice in order to be a disciple of the Lord. Messiah Yeshua commanded us to be disciples just prior to His ascension into Heaven (Matthew 28:16‐20).

This study presents a series of questions for which you will learn the answers. Please don't be insulted if you already know the answer to these questions; others in the class may not be advanced as you are. Besides, you might learn something new. Each of the questions and answers presented below are important, and you are encouraged to read and study yourself the appropriate Bible texts used to support these answers. Be a Berean and examine the Scriptures (Acts 17:11)!

This study is also a mandatory component for anyone who desires to move into leadership, such as becoming a Ministry Servant (teaching, outreach, discipling, etc.), Shamash, or Elder at Ben David. It forms the initial step for this process. If you don't agree with our findings, please remember that Paul admonished Timothy to be aware of those who would teach differently from anything that was not in accordance with the words of Messiah Yeshua or in accordance with godliness (1st Timothy 6:3).

We pray that by studying these Messianic Fundamentals you will love the Lord your God with all your heart, soul, and might, and draw close to Him.(Deuteronomy 6:5)

In the service of our Lord and King,
The Elders of Ben David Messianic Jewish Congregation
Do you like this podcast? Vote for it!
Each month, a new podcast is selected as the best of the week. If you'd like this podcast to win, enter your email and click vote.