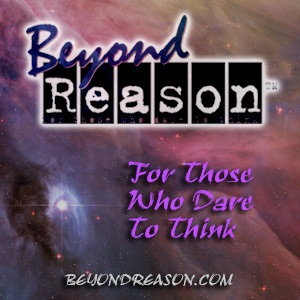 Beyond Reason is a talk show focusing on spirituality, the metaphysical and the paranormal, interviewing best selling authors and researchers in areas of new thought, remote viewing, psychic research, near death experiences, ghosts, life after life, UFOs, ESP, angels, past lives and other topics of the unknown. Hosted by Teddy Bart and Karlen Evins, Beyond Reason originated in Nashville, TN as a radio talk show in 1987 is now heading into national syndication.
Do you like this podcast? Vote for it!
Each month, a new podcast is selected as the best of the week. If you'd like this podcast to win, enter your email and click vote.