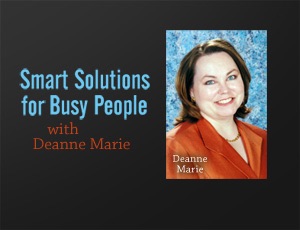 Sometimes it's all a person can do – or can't do — to keep up with work, the house, the family, having friends over and trying to get ready for the holidays. Enter Deanne Marie with innovative tips and professional secrets to help you do it all – or at least do a lot more and still have fun! So ladies, close the door, put up your feet, and prepare to learn how you can enjoy a work-home balance that will make life beautiful again. You can be busy, but you can also be smart!!
Do you like this podcast? Vote for it!
Each month, a new podcast is selected as the best of the week. If you'd like this podcast to win, enter your email and click vote.