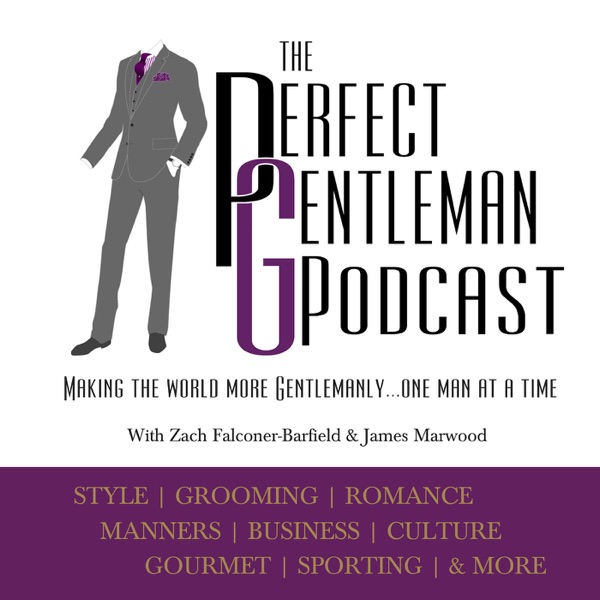 The Perfect Gentleman Podcast is a place for tips, conversation and advice about everything that a modern Gentleman could want to know. Covering Topics such as - Style; Grooming; Romance; Business; Manners; Etiquette; Gourmet; Culture; Fitness; Sport; Finance & more. We want to educate, entertain in being more successful in Business, Romance and in Life.

Hosted by Zach Falconer-Barfield, #1PG & Founder of The Perfect Gentleman & James Marwood, from A Dapper Chap & Perfect Gentleman Tutor.
Do you like this podcast? Vote for it!
Each month, a new podcast is selected as the best of the week. If you'd like this podcast to win, enter your email and click vote.