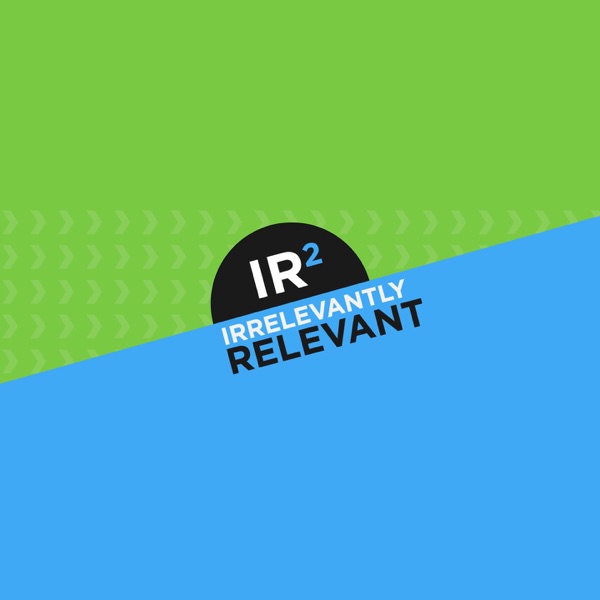 Irrelevantly Relevant Podcast is hosted by the IR2Guys Mike and Johnny. Irrelevantly Relevant is a weekly podcast commentary on politics, life, and popular culture. Take a break from your technology driven, soundbite-oriented, 140-character universe and join us as we discuss something that is Irrelevantly Relevant.
www.IR2Guys.com
[email protected]
FOLLOW US
Instagram: https://www.instagram.com/irrelevantlyrelevantpodcast/
Twitter: https://twitter.com/IR2Guys
Facebook: http://facebook.com/irrelevantlyrelevant
Tumblr: http://ir2guys.tumblr.com/
SoundCloud: https://soundcloud.com/irrelevantly-relevant
YouTube: https://www.youtube.com/c/IrrelevantlyRelevantIR2
Stitcher: http://www.stitcher.com/podcast/irrelevantly-relevant
Peace & Prosperity
@TheOnlyHonest and @JohnnyVBoykins
Do you like this podcast? Vote for it!
Each month, a new podcast is selected as the best of the week. If you'd like this podcast to win, enter your email and click vote.