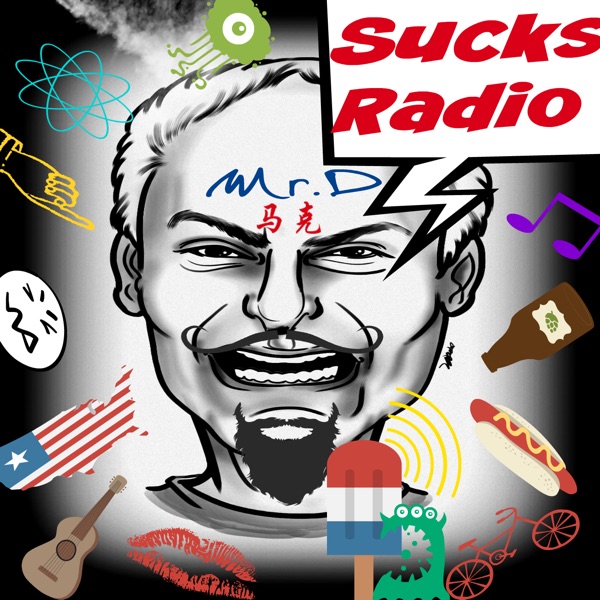 Mr.D has always wanted to alter other people's sucky lives by dangling a carrot to see change, and this popular podcast format has that potential. After writing the book, When It Sucks It Blows, he felt he needed to fill in the blanks, as in, from his empty noodle, and this funny podcast can help define and further add to the crap that has laid waste to his back forty, IQ, that is!

It's only 30 minutes of craziness that leads to rehab, a local bar or some lumpy couch to find solace. That's not much straining to maintain for a freebee, don't ya think? And working for the man has to be the cause and affect to validate time listening to Sucks Radio. Let his soothing, hypnotic and charming wit take you on a journey to some courthouse to file a lawsuit against Amway or Mary Kay. With Stone Manson and V 1.3 in the Silo everyday to juggle, swallow fire and tame all those mangy tigers, it's one chaotic experience after another and it maybe one of the best iTunes podcast to ever grace Mamma Earth, you be the judge and jury!

SucksRadio(at)gmail.com
Do you like this podcast? Vote for it!
Each month, a new podcast is selected as the best of the week. If you'd like this podcast to win, enter your email and click vote.