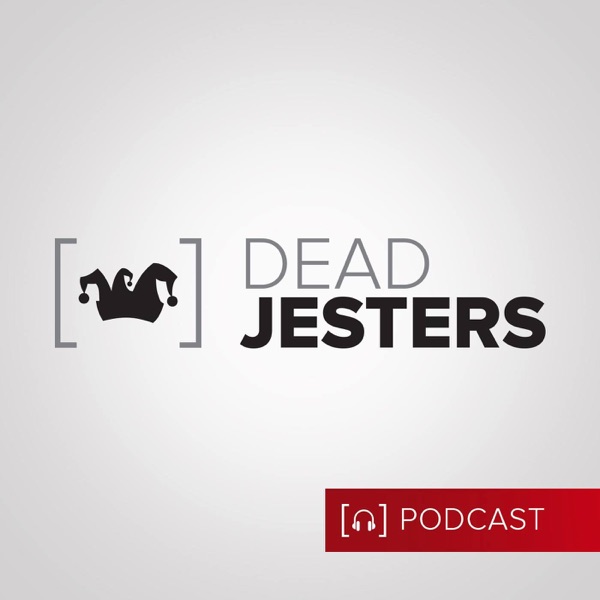 Dead Jesters Sketch Comedy Podcast is a collection of hilarious and original skits brought to you by NYC stand-up comedians Joe Powell and Ryco Newton-Block. Each episode if filled with absurd characters, outrageous storylines, and hysterical parodies. This podcast has 5-star ratings across the board; we don't even know what 4-stars looks like. Tune in to the Jesters and you're guaranteed to be laughing throughout. Enjoy!



Credits
Script & Voice Over: Joe Powell & Ryco Newton Block
Production: Joe Powell & Ryco Newton Block
Recorded @ Ryco's shitty, tiny NYC Studio Apartment
Follow:
Joe Powell
Instagram @joepowell89
Twitter @josefgpowell

Ryco Newton Block
Instagram @ryconb
Twitter @ryconblock


Music Credits
Andrew Pellegrino of Ninehorn, Chase Swan of Ninehorn & Alexander and the Grapes, and Alexander Charos of Alexander and the Grapes. Recorded @ Yoko Phono Studios by Alexander Charos
Follow Andrew Pellegrino on Instagram @ajpellegrin0 & on Twitter @ajpellegrin0
Follow Ninehorn Band @ninehornband
Follow Alexander and the Grapes @thegrapes

Owned by Dead Jesters Comedy Studios
Do you like this podcast? Vote for it!
Each month, a new podcast is selected as the best of the week. If you'd like this podcast to win, enter your email and click vote.