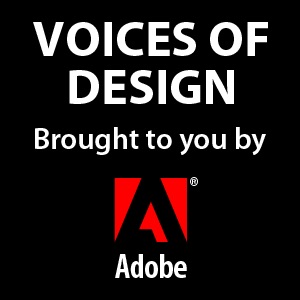 Voices of Design is a series of audio and video interviews with creative professionals who discuss their work, inspiration, influences, and how Adobe tools make it possible to explore new avenues in design for print, web, animation, video, and film.
Do you like this podcast? Vote for it!
Each month, a new podcast is selected as the best of the week. If you'd like this podcast to win, enter your email and click vote.