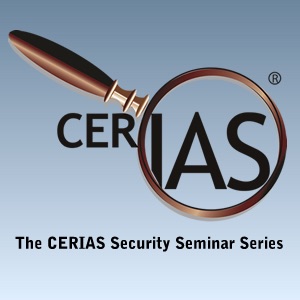 The weekly CERIAS security seminar has been held every semester since spring of 1992. We invite personnel at Purdue and visitors from outside to present on topics of particular interest to them in the areas of computer and network security, computer crime investigation, information warfare, information ethics, public policy for computing and security, the computing "underground," and other related topics.
Do you like this podcast? Vote for it!
Each month, a new podcast is selected as the best of the week. If you'd like this podcast to win, enter your email and click vote.