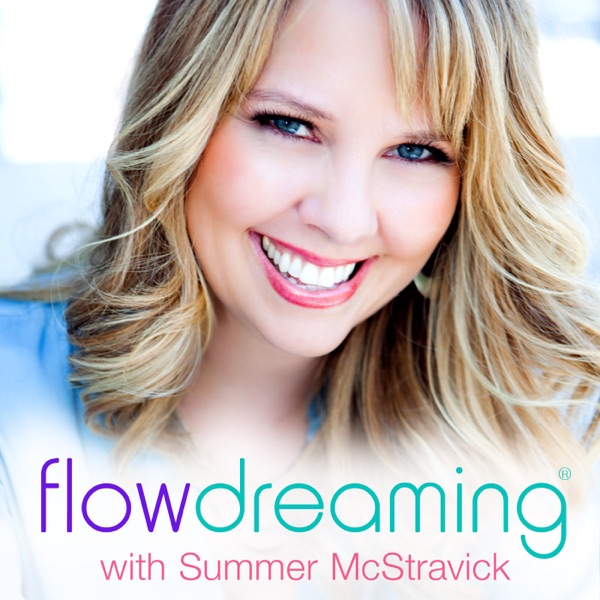 Looking for meditation? How about manifesting? Try Flowdreaming! Summer McStravick teaches you how being in FLOW is your ultimate tool for manifesting. It beats Law of Attraction, affirmations, visualization and self-hypnosis hands down. Learn how to coax the Universe into listening to YOU as you learn how to set up events, opportunities and situations in your future that unfurl with ease and grace. Summer is the founder and creator of Hay House Radio, where she made hundreds of programs for people like Dr. Wayne Dyer, Jerry and Esther Hicks (Abraham-Hicks), Gregg Braden, Doreen Virtue, and dozens of other visionaries.

Featuring:
--Tons of great techniques for expanding your manifesting ability
--Hundreds of topics covered: sleep, money, romance, stress, sex, healing, jobs, family, love, success, and more
--Free Flowdreams in each show for meditating or manifesting

Visit Summer's site at www.flowdreaming.com to go even deeper into the delicious World of Flow.

--- Get the entire library of Flowdreaming episodes from 2005 - 2014 by visiting http://www.flowdreaming.com/video-radio.php and choosing GET PREMIUM ACCESS.

*** Get Flowdreaming on your iPhone, iPad, or Android device by visiting:
http://tinyurl.com/flowipad,
http://tinyurl.com/flowiphone,
http://tinyurl.com/flowpandroid
Do you like this podcast? Vote for it!
Each month, a new podcast is selected as the best of the week. If you'd like this podcast to win, enter your email and click vote.