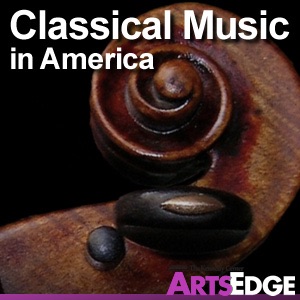 Nationally-recognized NPR Morning Edition music commentator Miles Hoffman (and NSO alumn) takes us on a tour through classical music in the United States from the 1720s to today. In this 3-part series, follow the development and impact of classical music in the United States from its humble beginnings in the new colonies through its role in concert halls and Hollywood in the 20th century, to discover how this European tradition helped shape, and in turn was shaped by, American culture, composers and musicians.

ARTSEDGE, the Kennedy Center's arts education network, supports the creative use of technology to enhance teaching and learning in, through, and about the arts, offering free, standards-based teaching materials for use in and out of the classroom, media-rich interactive experiences, professional development resources, and guidelines for arts-based instruction and assessment. Visit ARTSEDGE at artsedge.kennedy-center.org.
Do you like this podcast? Vote for it!
Each month, a new podcast is selected as the best of the week. If you'd like this podcast to win, enter your email and click vote.