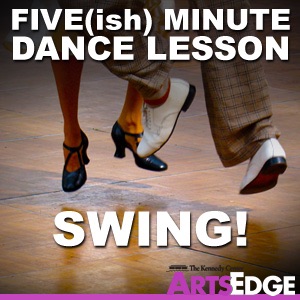 Professional swing dance instructors Nina Gilkenson and Bobby White are going to teach you how to swing! In these videos, you'll learn the basics of swing dance called East Coast Swing; take it up a notch with the Charleston; and if you're really swingin' after that, you can learn the most advanced swing dance, the Lindy Hop. So pay attention to their feet! For more on Swing music and dancing, visit artsedge.kennedy-center.org.
Do you like this podcast? Vote for it!
Each month, a new podcast is selected as the best of the week. If you'd like this podcast to win, enter your email and click vote.